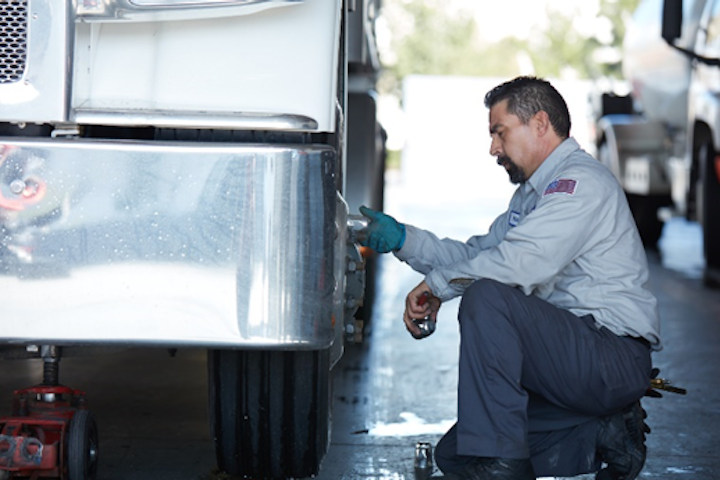 The summer driving season is fast approaching, and that means more vehicles of all types are on the road. May 20-27 is National Tire Safety Week – a tire industry initiative aimed at educating the public on the critically important role tires play in driving safety.
Commercial trucks today are running heavier loads for longer distances, making proactive tire maintenance fundamental to highway safety. As a leading tire company serving commercial fleets, Bridgestone is reminding commercial truck drivers and fleet managers to practice tire safety by following these steps: 
Select the right tire for the application -- consider the proper tire size, load carrying capacity, speed capability, and service type. 
Set and maintain proper cold inflation pressure for every tire before each haul.
Inspect tires for road-related damage such as cuts, cracks, bulges, and penetrations.
Do not exceed the maximum recommended speed of a tire, which may be lower than posted highway speed limits.
Information provided by Bridgestone Americas Tire Operations