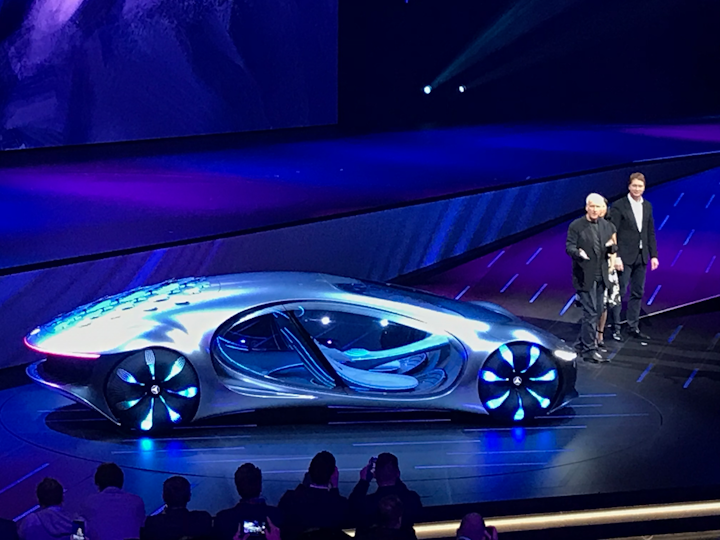 Automotive company, Mercedes-Benz, showcased an Avatar-inspired concept car Monday night during CES 2020 in Las Vegas. The announcement came from Ola Kallenius, chairman of the board of management of Daimler AG and head of Mercedes-Benz, before he left the stage only to come back riding in the new car on stage.
The futuristic car was created alongside film director James Cameron and is based on biometric connections with the goal of merging human and machine together. With the car being autonomous, it does not have a steering wheel or pedals. It is controlled by a touch pad on the center console.
The Avatar-inspired car uses sustainable material inside the vehicle as well as displays nature scenes on the dash, which Kallenius notes "blurs the borderlines between nature and [the] inside." The car also comes equipped with aero dynamic, scale-like flaps on the outside, mimicking hair of an animal raising.
The presentation concluded with a glimpse of concept art for Avatar 2. The sequel is set to be released December 2021.