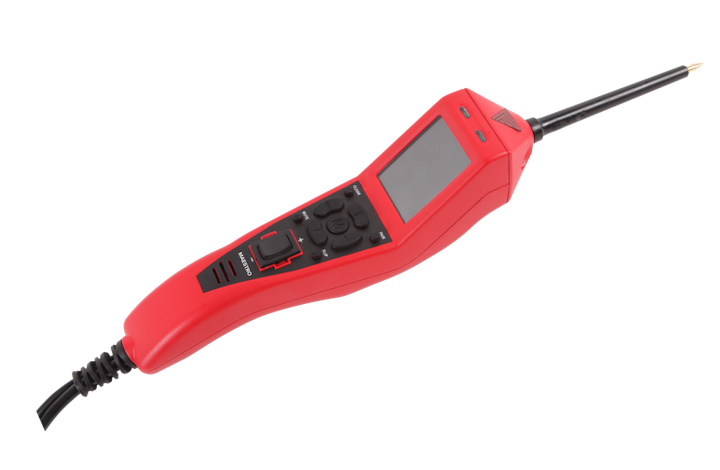 The Power Probe Tek Maestro is a diagnostic tool that is able to communicate with the Power Probe Tek App. Working in conjunction with the app, this tool allows users to either data-log screenshots or record visual traces of their customer's electrical issues. This tool has the ability to display oscilloscope-type measurements. In addition to the multimeter functions, guided diagnostics, testing of fuel-injectors and the ability to apply battery-supplied power and ground, the Maestro is compatible to connect with the majority of diagnostic scan tools on the market today, the company says.
Request More Information
Fill out the form below to request more information about Maestro.
---