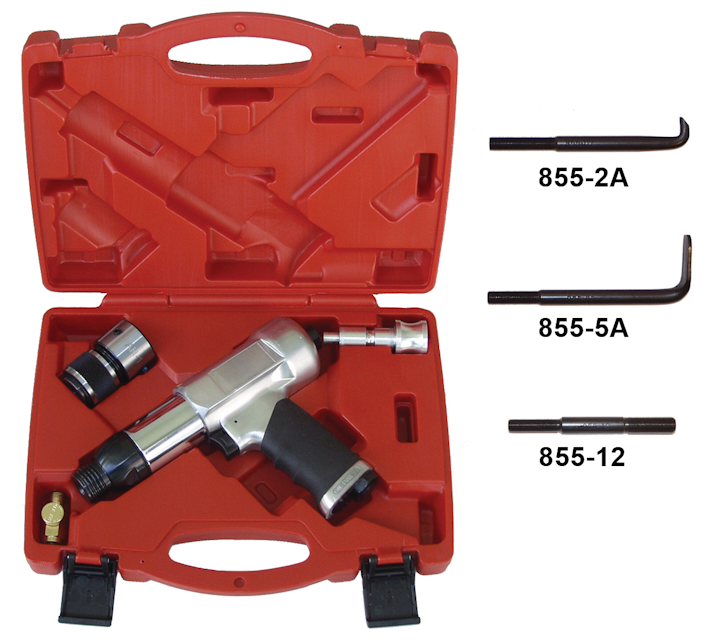 The Lock Technology LT855-AH-SK Texas Twister Air Hammer can be used as a hammer or a puller. It is a double duty air hammer. The LT855-AH can be used with the LT855A Texas Twister Air Hammer Pulling Kit. Simply install the included air piston lock into the quick connect chuck in front of the gun to create a pulling force from the rear of the gun. The LT855-AH air hammer is versatile; it can be used from the front or from the rear, and offers 2,500 bpm. This tool is suitable for automotive, aircraft, machine, heavy construction equipment, industrial machine repair and more.
Request More Information
Fill out the form below to request more information about LT855-AH-SK Texas Twister Air Hammer.
---