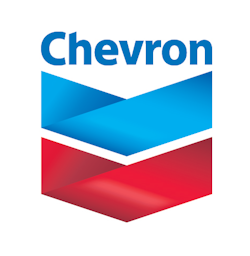 6001 Bollinger Canyon Rd.
San Ramon, CA 94583
Phone:
1-800-LUBE-TEK (800-582-3835)
As a leading supplier of lubricants worldwide, Chevron Lubricants continually works to advance the state of lubrication technology, enabling our network of lubrication specialists to deliver the leading-edge products and customized services you need, when you need them. Contact our experts: http://chevron-gsc.force.com/lubeteksupport
Request More Information
Fill out the form below to request more information about Chevron Lubricants.
---