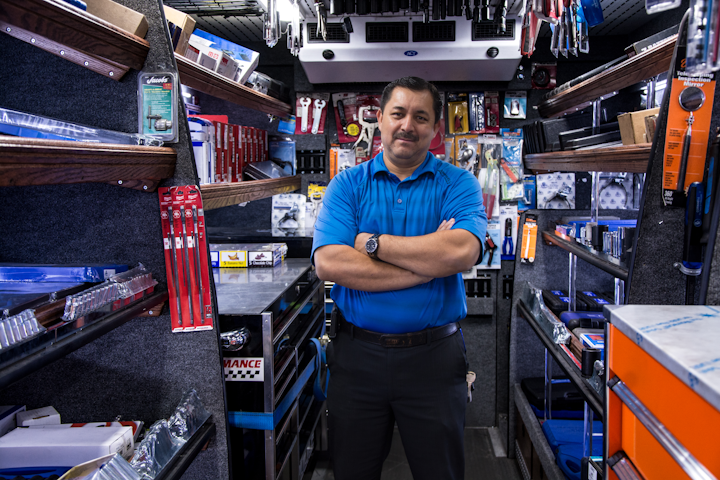 California-based Cornwell Tools dealer Mario Mendez has run his tool route for nearly 10 years. Prior to becoming a tool dealer in July 2007, he turned wrenches as an ASE Certified Master Technician for nearly 20 years. Mendez says this helps him relate to customers, and his past experience has aided him in helping customers find the tools they need for repairs.
Mendez handles a route in Fontana, Calif., and stops at a variety of shops, including truck shops and dealers, auto dealerships, independent repair shops, body shops, and more. Nearly 90 percent of his customers speak Spanish.
Regarding the upgraded truck, Mendez knew the change would benefit his business.
"Customers definitely like to get into a new truck, enjoy their time in the truck and buy tools," says Mendez.
"This is a good business," Mendez adds, of upgrading his truck. "The difference between an old one and a new one (truck) is a big difference. My plan was to increase business with the new truck."