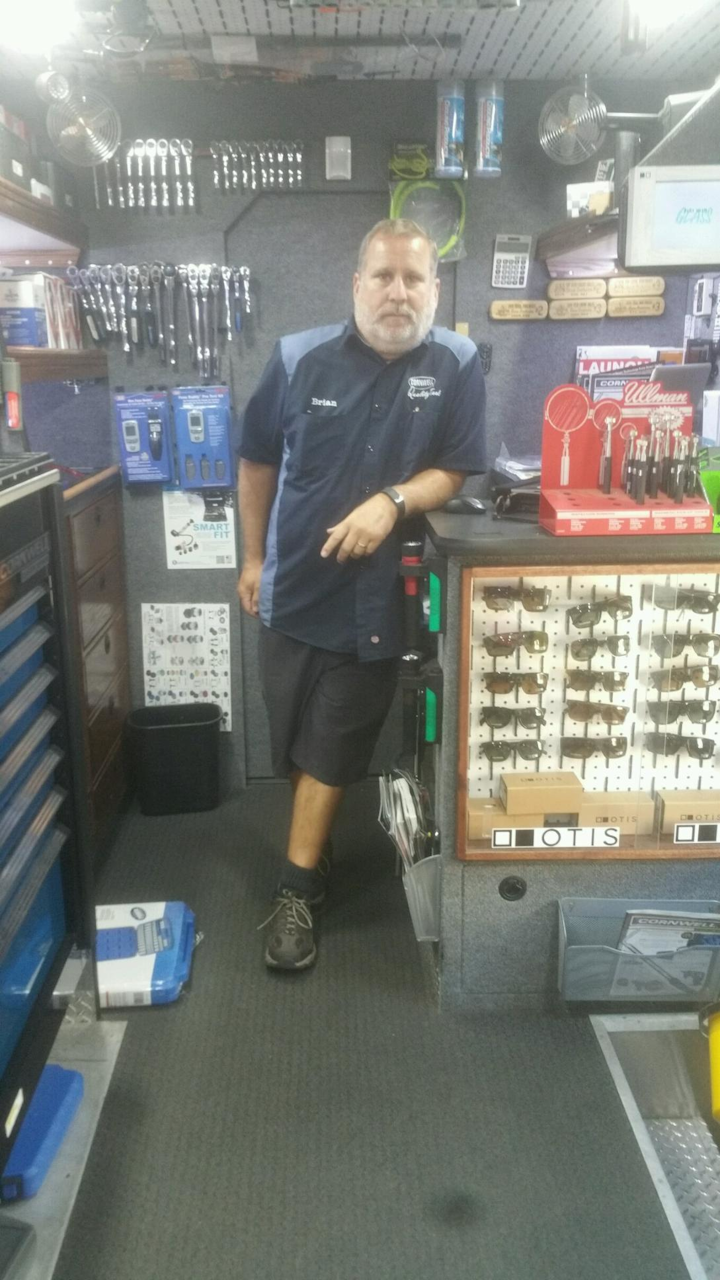 Cornwell Tools dealer Brian Brotherton has run a tool truck route for 3-1/2 years in the Riverside and San Bernadino Counties of California, servicing the cities of Ontario, Mira Loma and Fontana. "I keep it pretty balanced between dealerships, independent shops and heavy duty shops/truck," he explains.
Prior to becoming a tool dealer, Brotherton worked as a sales manager in some form – including at BMW and Mazda dealerships - for the past 13 years.
Brotherton leased this 24' 2017 Freightliner M2 106 Business Class truck in March 2016. Outfitted by Summit Bodyworks, he selected to customize a number of areas on the truck, including the pocket door between the cab and store, a personally designed power tools display and additional knife storage. 
Brotherton says he keeps his truck organized by similar product category. "I like to change it up," he explains, about the truck organization. "Usually every couple of months I reorganize the truck."