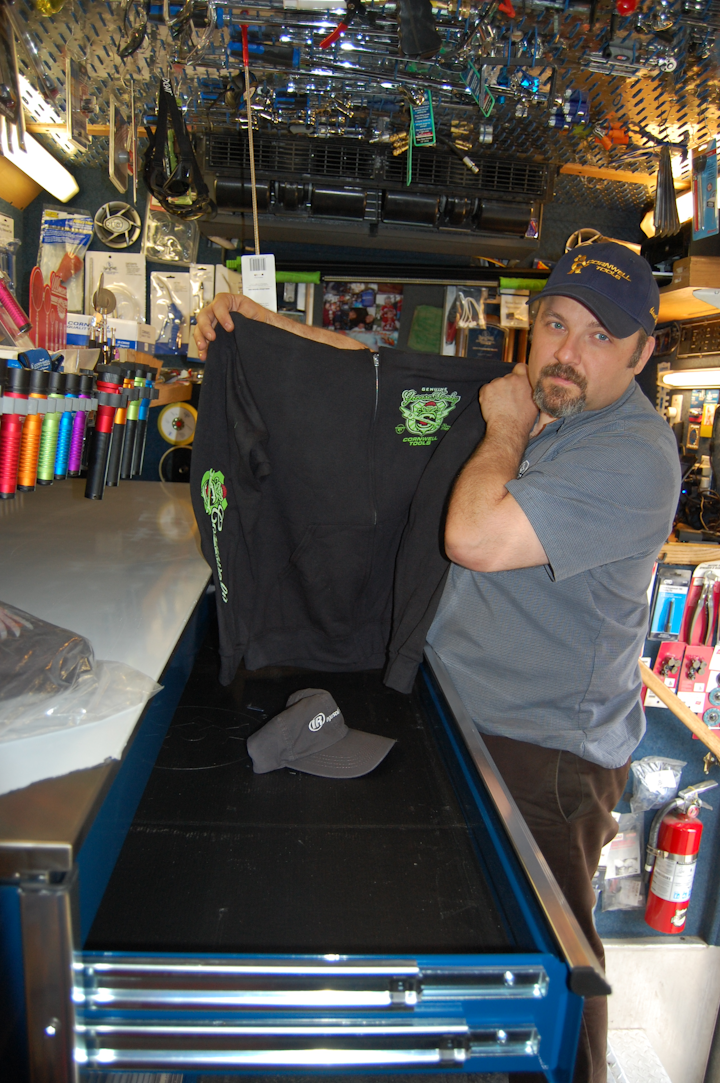 As part of his ongoing efforts to remain consistent and find a balance in everything he does, Baltimore-based Cornwell Tools dealer John Patterson has set the goal of selling one "tool storage solution" per week on average – be it a $10,000 toolbox or a $500 cart.
When trying to sell toolboxes, Patterson says, there are three things that dealers do that prevent them from finding success:
They couldn't get the customer what they needed/were asking for
Couldn't finance the customer
They didn't ask the customer about upgrading tool storage.
"There will be weeks where I won't sell anything, and there will be weeks where I go through four, five, six carts and a toolbox," he says.
Patterson also places an emphasis on customer service when he makes a tool storage sale. He will place a sweatshirt or jacket in the bottom drawer of any box he delivers to a customer, mostly because he sees the value in making a small gesture of gratitude for the sale.
His efforts to provide customer service manifests itself in other ways as well. Patterson provides fittings for air tools and puts them on for the customer. The fittings only cost a dollar, but sometimes, Patterson says, the little things go a long way toward ensuring customer satisfaction and future sales.