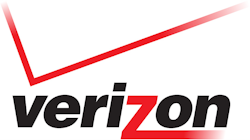 Verizon Networkfleet provides cost-effective fleet management solutions for government agencies, small- to medium-sized businesses, and enterprise fleets. In a world where everyone must do more with less, Networkfleet's proprietary GPS vehicle tracking and engine diagnostic technologies provide the accurate, timely data organizations need to manage their fleets more efficiently and effectively. With Networkfleet's industry-leading fleet tracking system, organizations can lower costs, boost productivity, improve driver safety, enhance customer service, and compete more effectively. Included at no additional cost is a limited lifetime warranty and emergency roadside assistance to all vehicle classes.
Request More Information
Fill out the form below to request more information about Verizon Connect.
---