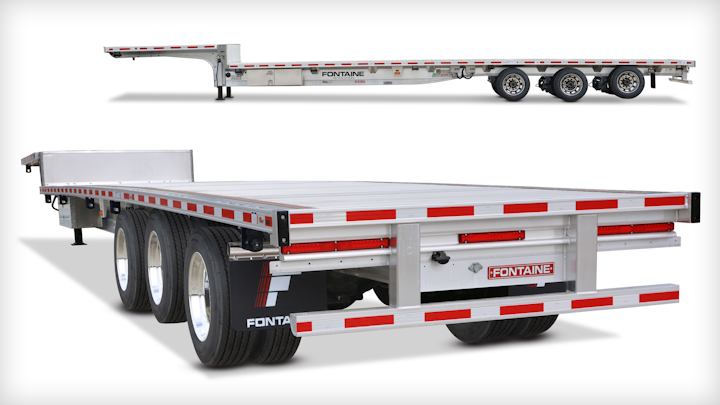 The Fontaine Revolution Tridem Trailer is a three-axle all-aluminum dropdeck trailer that features an air lift center and rear axles. The front tandem configuration measures 40' from the kingpin to the rear axle. When the center axle is lifted there is a 10' 2" spread axle configuration that is able to handle the maximum legal load capacity of the trailer and when all three axles are dropped the user has more capacity to haul heavier permitted loads, the company says. The patented RASR (routed aluminum side rail) is capable of withstanding impacts and the patented StirLITE friction stir welded aluminum floor is a light, yet strong unitized design. 
Request More Information
Fill out the form below to request more information about Revolution Tridem Trailer.
---