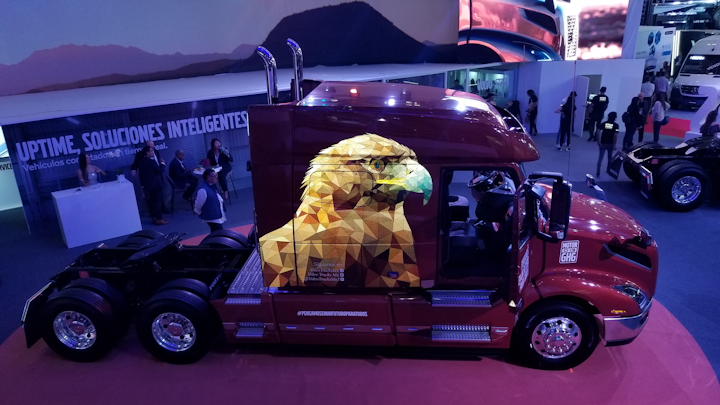 While the United States, Canada, and Europe have all had relatively stringent greenhouse gas (GHG) emissions standards for years now, Mexico has only recently tightened up requirements.
Since 2008, the Mexican emissions standards for heavy duty trucks have matched U.S. EPA 2004 or Euro IV (October 2005). In February 2018, however, the Mexican government published new emissions standards to match U.S. 2010 or Euro VI (December 2012), set to go into effect in January of 2021.
Since U.S. 2010/Euro VI standards require a relatively large jump in technology from the previous standards, there is a two-year transition period, which began in January of 2019, during which less stringent U.S. 2007 and Euro V (October 2008) are acceptable, with the new standards remaining optional until the 2021 implementation.
While OEMs can take advantage of the transition period by continuing to offer older-technology vehicles in the Mexican market, at least one has decided not to. At a press conference during the Expo Transporte trade show in Puebla, Mexico, Volvo Trucks announced it is bringing its latest GHG technologies to the market.
During the show, Volvo displayed its latest Volvo models with holographic images of animals on the side. Each of the animals pictured is endangered or threatened in Mexico. By bringing its cleanest products to the market, Volvo says it hopes to help the environment in Mexico.
Maintaining new technologies
This leap in technology in the market won't be a problem as far as maintenance and repair is concerned, says Peter Voorhoeve, president of Volvo Trucks North America.
"We just invested in a new training center in Toluca, [Mexico]," Voorhoeve says. "Training is important ... We don't release [new technology] into the market if our dealers are not ready."
Another announcement the company made will also help with maintenance and repair: Volvo connected vehicle technologies and services are coming to the Mexican market. Mark Curri, senior vice president of uptime and customer support at Volvo Trucks North America, says the company is rolling out Volvo Remote Diagnostics and Volvo Remote Programming in Mexico next year.
A vehicle equipped with Volvo Remote Diagnostics can automatically send diagnostic trouble codes (DTCs) to the Volvo Uptime Center in the U.S.
"We have agents there 24/7, 365 [days a year] ready to help our customers, and we never forward the calls outside of that building," Curri says. "We take the best of technology, we take the best of our people and their expertise, and we connect those together to deliver the services to our customers. We're very proud of that, and we're ready to support the market here [in Mexico]. Starting during 2020 we'll roll out those new services, and we have at least one-third of our agents who speak Spanish ready to help our customers and dealers here."
When vehicles are equipped with Volvo Remote Programming, Curri says the company will have the ability to program over the air without having to plug into a laptop or connect to WiFi. Engine, transmission, and aftertreatment system software can be kept up to date and parameters can also be changed. These technologies are already available to customers in the U.S. and Canada, and Curri says with the greenhouse gas trucks, it will be available in Mexico as well.