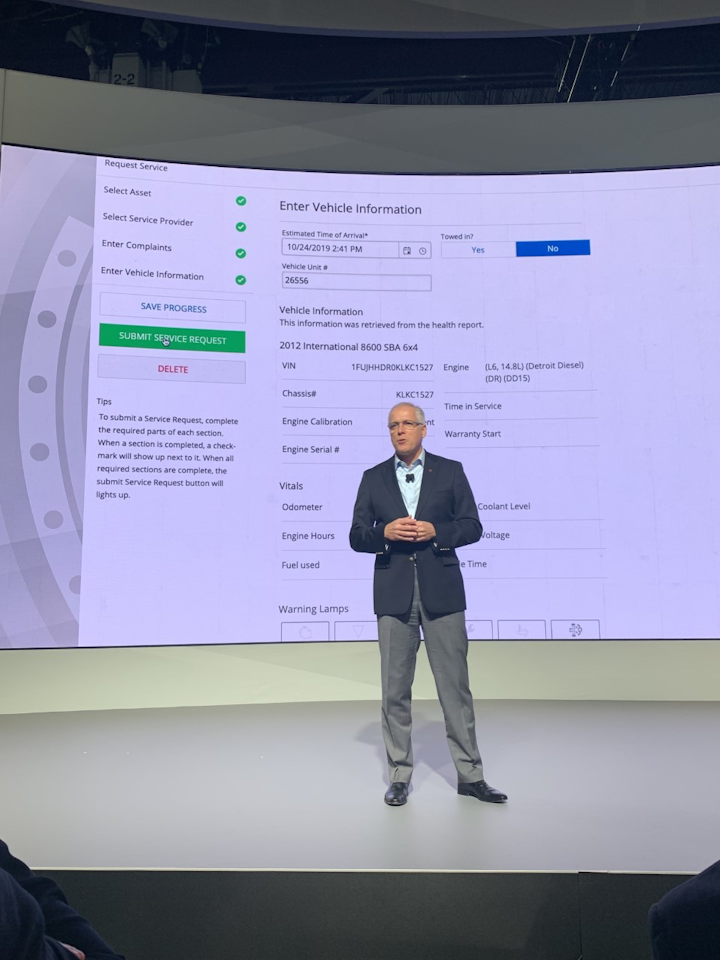 Navistar introduced International 360, a comprehensive service management platform which ties multiple software management systems into one user interface. Freidrich Baumann, president of aftersales for Navistar, shared the news during a press conference at the North American Commercial Vehicle (NACV) Show in Atlanta. 
The connected digital network is designed to streamline and facilitate communication between customers, the dealer network, and Navistar. I-360 combines six different platforms into one digital interface, and can be integrated with more than 20 different telematics providers. In addition, customers can also utilize the Navistar OnCommand Connection.
The I-360 technology will be managed through the International OnCommand Connection telematics device, which is now standard on all heavy duty International trucks. Customers will be able to view information such as vehicle health, GPS location, and severity of issues. 
"International 360 centralizes all communication between the dealership and the fleet during the repair process," Baumann said. "It initiates a service request, manages estimate approvals, and provides details on individual repair orders."
 I-360 utilizes standardized VMRS codes, provides real-time repair status updates while the vehicle is being serviced, and includes a chat function for customers to interact with the service team. 
The customers that have piloted I-360 have become absolutely raving fans.
"I-360 makes communicating fast and easy, supports truck triage and repair, and eliminates all the waste with the current service process, and most importantly improves uptime for the fleet," Baumann said. 
The I-360 platform will allow for all makes, all models integration, and will allow fleets to also manage trailers. The program can be accessed through an online portal or integrated into a fleet management system through an API.
"Overall,  I-360 amplifies a consistent, higher level of customer service across our entire network," said Baumann.