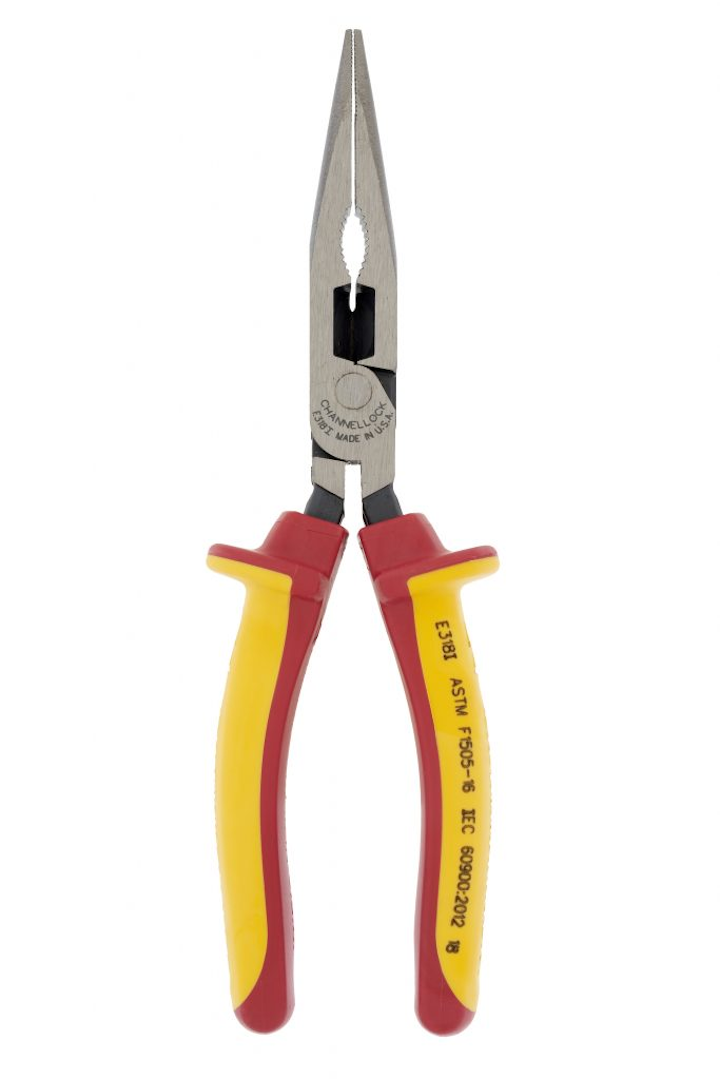 The Review:
Channellock continues to provide top shelf, high quality tools with both their new 7" Diagonal Cutter, No. 437I and 8" XLT Long Nose Pliers, No. 318I, says Lou Fort, lead technician at K.A.R.S. Inc. in Huntingburg, Indiana. Fort was impressed when he used both types of pliers at his shop when performing repairs and maintenance work on cars and trucks.
Fort noted that the tools were very easy to use and said he couldn't find anything not to like about them.
Both tools, designed primarily for electrical work, are insulated for high voltage protection.
Although Fort didn't have an opportunity to use the tools on any hybrid or electric vehicles during the time he reviewed them, he has full confidence that both pliers would work well in that application. 
Upon receiving the tools, Fort said they came in a clear, plastic clam shell that displayed product information such as part number, tool length, and their 1,000V protection rating on the front. On the back, additional features for each tool can be found such as laser heat-treated cutting edges and pipe grip design.
"One doesn't have to look hard to see that Channellock makes 'Made in the USA' with pride and meaning," Fort says.
Some key features Fort liked about the diagonal cutter and long nose pliers are that they are OSHA compliant for high voltage protection. He also appreciated the crosshatch pattern on the jaws of the long nose pliers, as well as the Xtreme Leverage Technology (XLT), a new feature that requires less force to cut than traditional high leverage.
Fort also enjoyed the different colored handles on both of the new tools. They are not the traditional Channellock blue, but instead are high visibility yellow and red, the universal standard for tools used in electrical work. The handles also have a hand stop built in, which the company says will keep users' hands a safe distance from the work.
Overall, Fort found both the Channellock 7" Diagonal Cutter and 8" XLT Long Nose Pliers are easy to use, high quality tools to have in the shop.