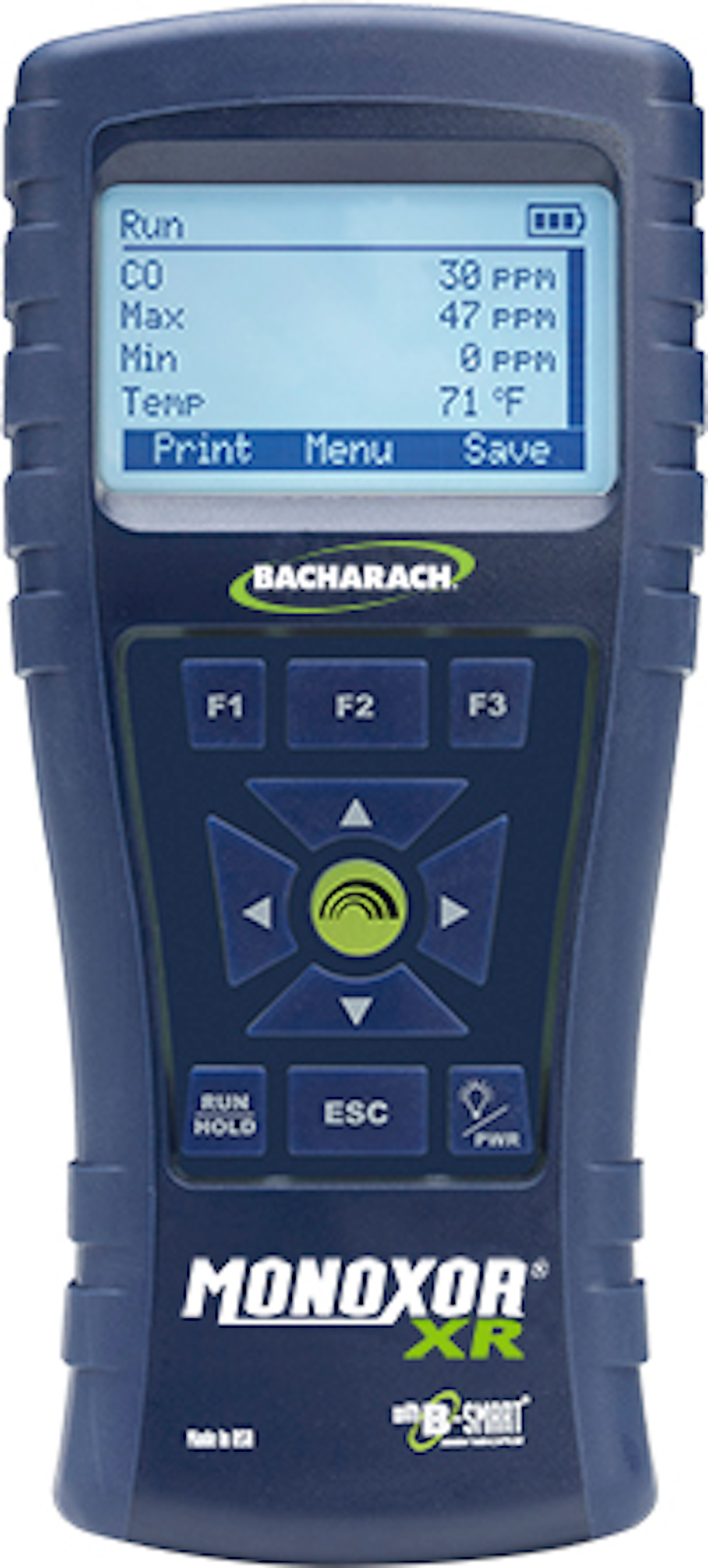 The Bacharach Monoxor XR hand-held exhaust gas analyzer measures CO (carbon monoxide) in ambient air or directly from the exhaust pipe of forklifts, floor burnishers, or other equipment burning propane, gasoline, diesel, or CNG (compressed natural gas). It can also be used for engine tuning and diagnostics. The Monoxor XR provides visual and audible alarming for instant alerting of personnel to dangerous CO levels. The expanded measuring range of 80,000 ppm allows technicians to test even the most poorly maintained equipment without risking damage to the gas sensor. Bacharach also offers a mobile app, Combustion, which allows the user to quickly and easily create and send customizable emissions reports from their smartphones or tablets.  
Request More Information
Fill out the form below to request more information about Monoxor XR.
---