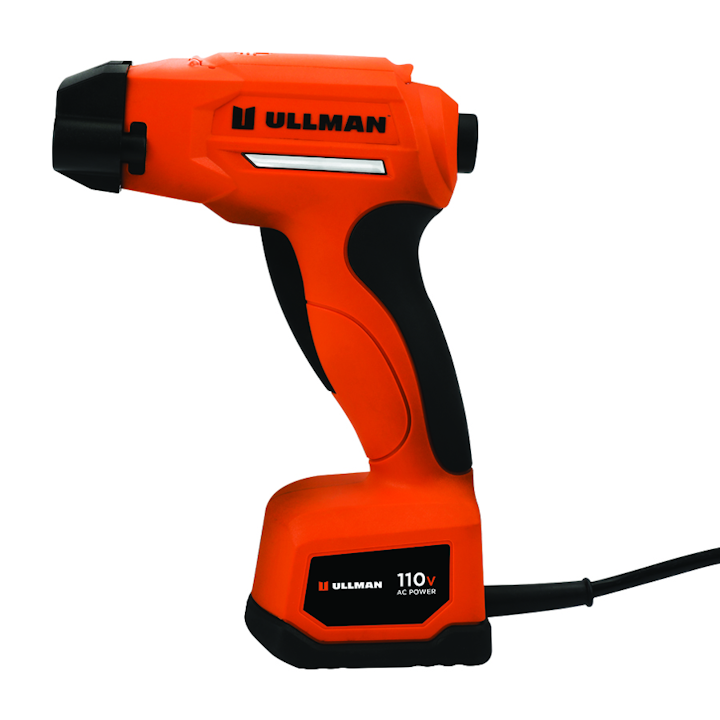 The Ullman Devices Metal Marker allows technicians to permanently mark their tools, toolboxes or anything else metal with their name or a unique symbol so they can protect their investment. Using this marker, all techs need to do is put a stencil on the device, pump the electrolyte, align the Metal Marker with their item and press the trigger. Within seconds, the item is permanently branded and easily identifiable.
Application
The Metal Marker allows users to mark a wide range of metals with a permanent mark within seconds, for easy identification of tools and equipment. 
Features and benefits
Saves technician time looking for misplaced tools, and saves money not having to replace tools. 
The mark is permanent and can only be removed by grinding it off. 
 Easy to use: simply put the stencil on the device, pump the electrolyte, align the Metal Marker with the item and press the trigger. 
Allows technicians to make their tools easily identifiable. 
Selling points
Helps technicians protect their tool investment. 
Reduces potential friction between technicians by allowing them to easily identify which tools are theirs. 
The kit includes everything the user will need to mark their tools. 
Custom stencils are also available. 
Origin
Ullman Devices developed this tool in response to technician concern for protecting their tool investment. This product allows technicians to permanently identify every tool they own. 
Manufacturing specs
This tool works on a variety of metals, including chrome, stainless steel, tool steel, unfinished steel and monel alloy. 
Storage and display
The Metal Marker is shipped in master cartons of four. The company recommends that the product be placed in the truck in individual boxes containing the tool and accessories. 
Demonstration
This tool is easy to demonstrate, the company says. After loading the electrolyte and stencil, simply press the marker head to the area to be marked and pull the trigger for eight seconds. To view a video demonstration of this product, visit VehicleServicePros.com/21074947.
Suggested retail price
$266.00
For more information
sales@ullman-devices.com