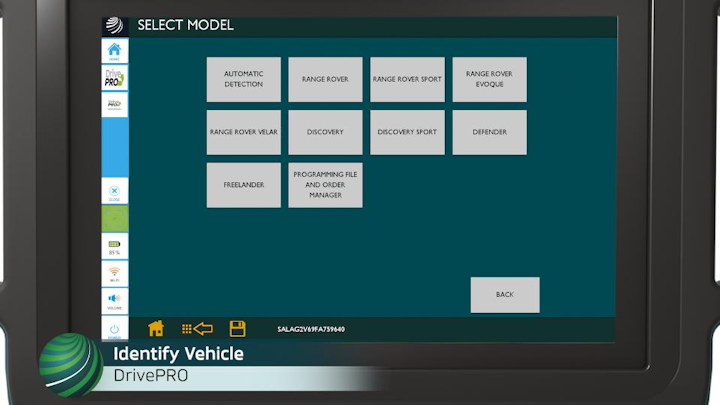 In this article, we will explain how to test and diagnose the air suspension pump in Land Rover LR4 model as shown below. Pump pressure can be used to diagnose a weak or failing pump. The pressure readings are easily displayed using Autologic's DrivePRO.
Begin by identifying the vehicle you are working on, then select automatic detection.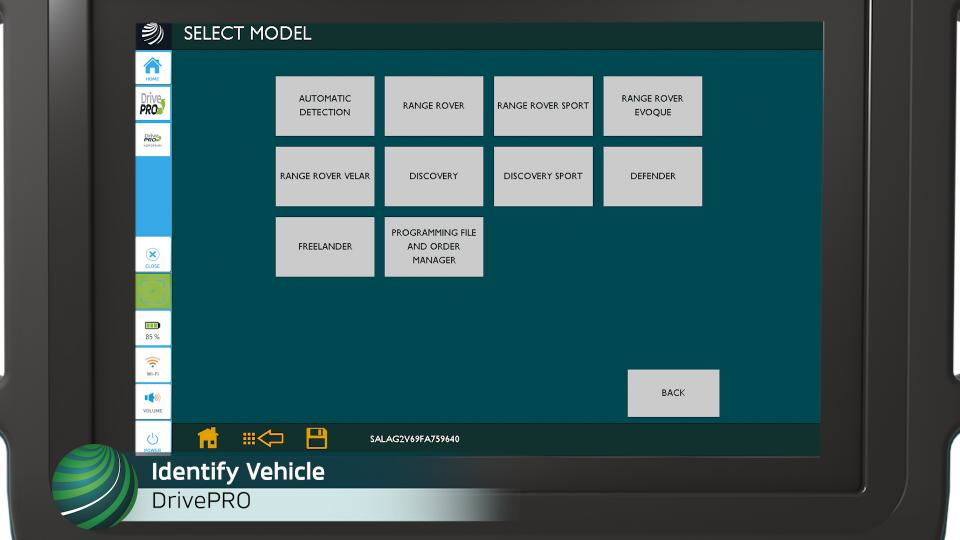 Confirm vehicle information is correct.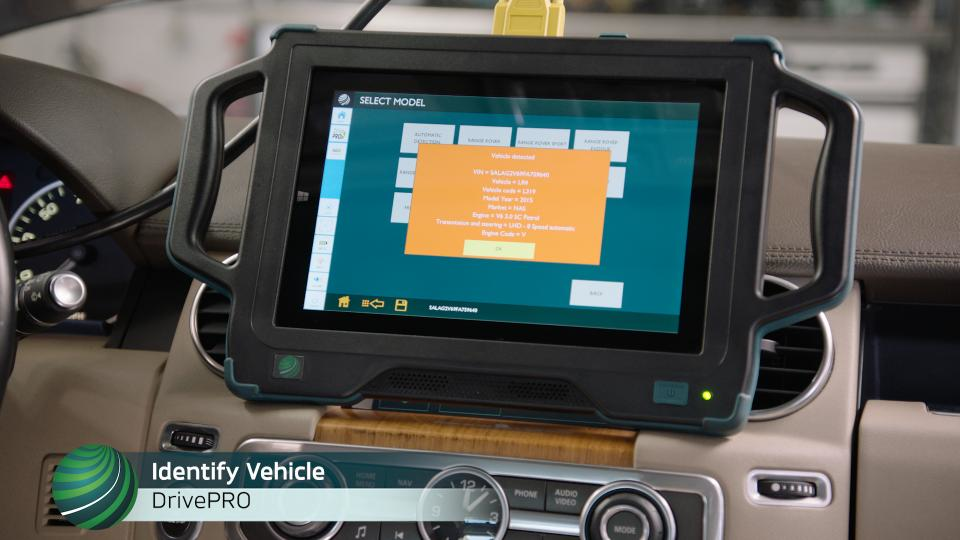 Select OK. 
Select chassis.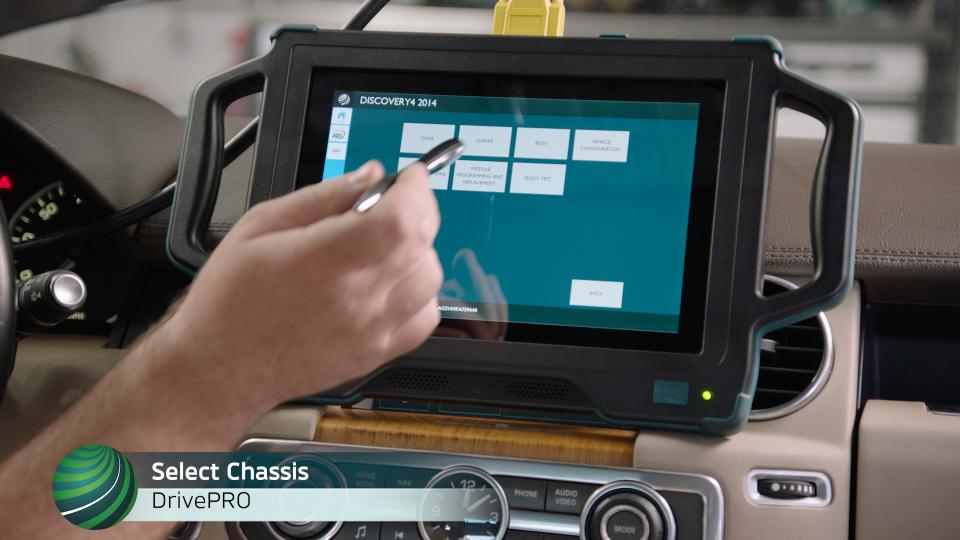 Select ride level control module (RLM).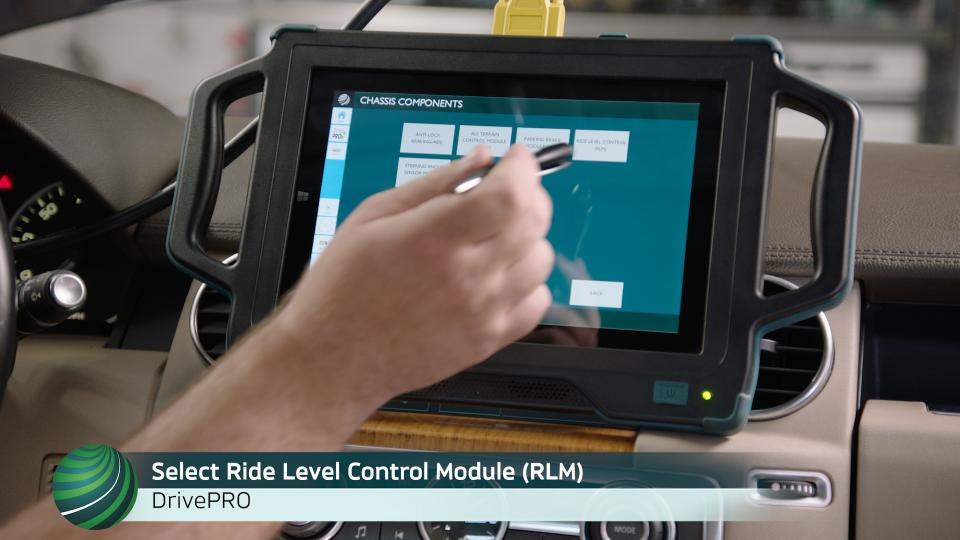 Select faults (DTC).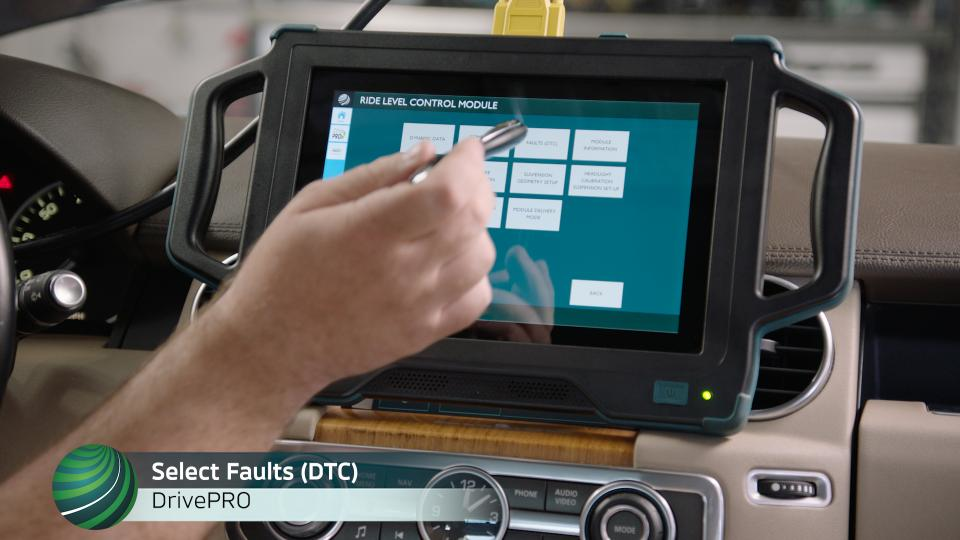 Record and clear any stored fault codes. The current fault code will not clear, but we can proceed with the diagnosis of the suspension pump.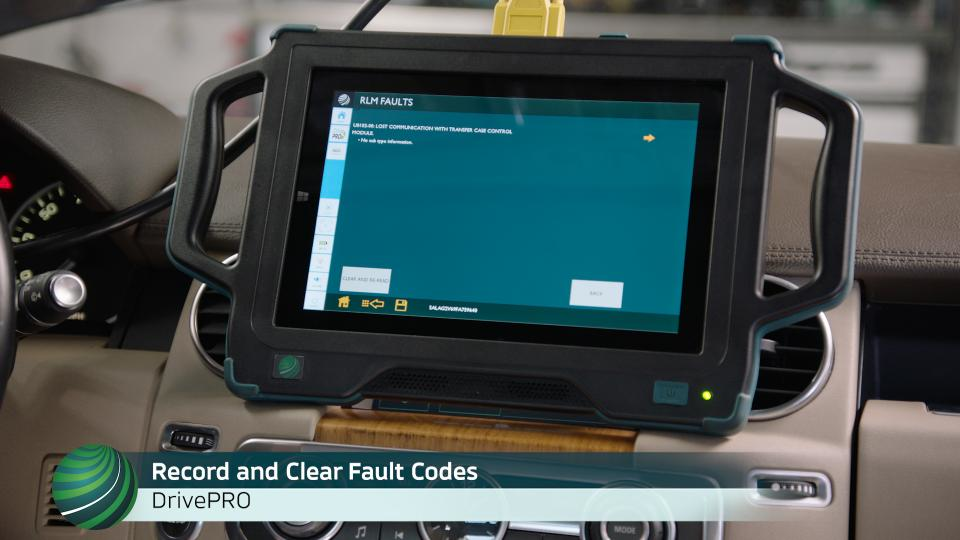 Select clear and re-read.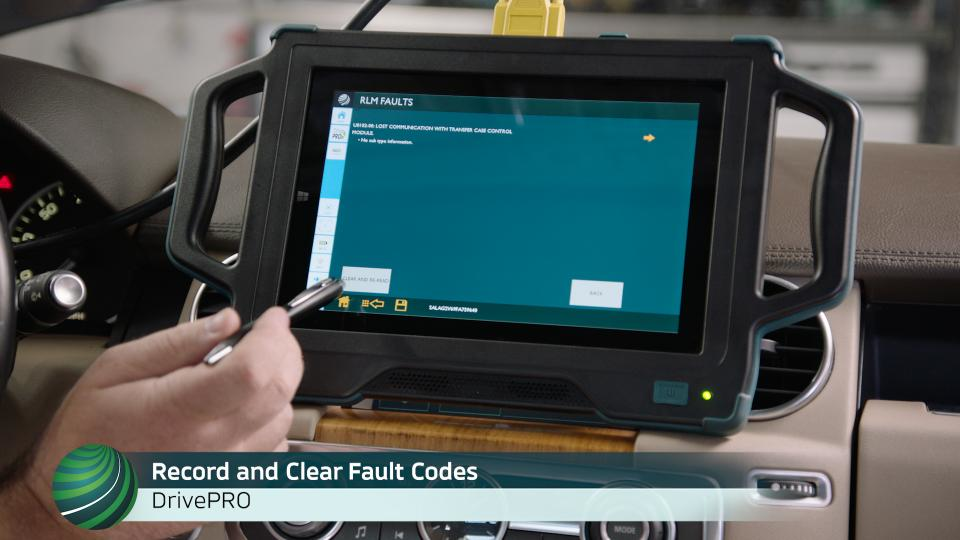 Select back.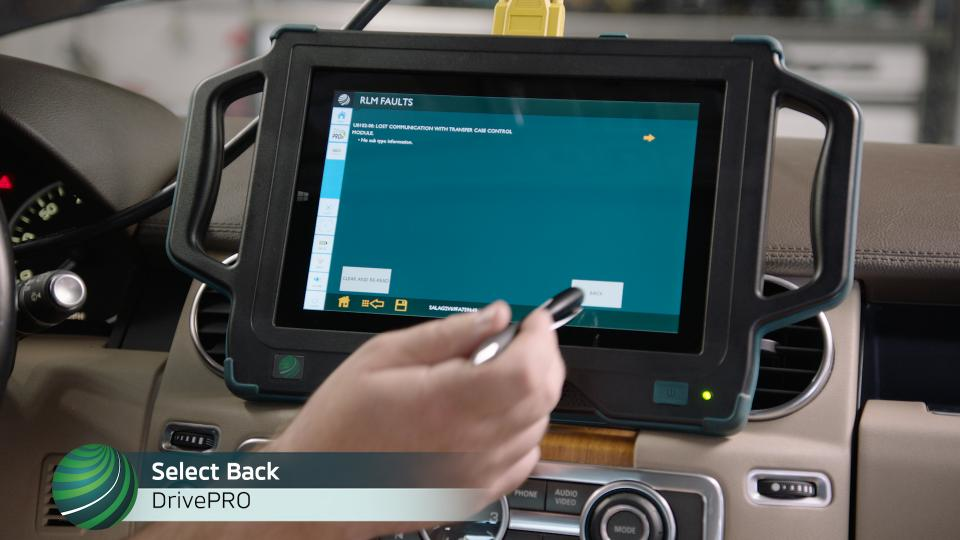 Select dynamic data.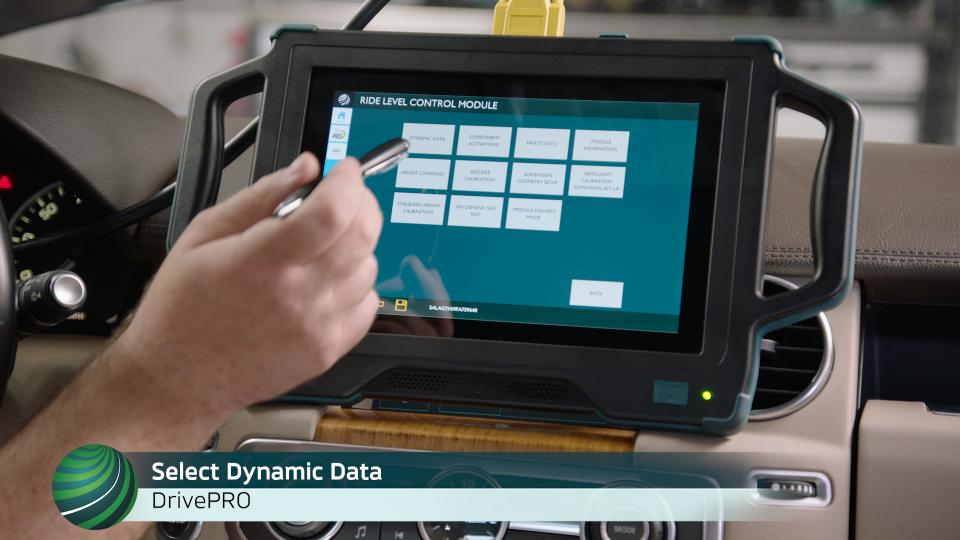 Select pressure supply components.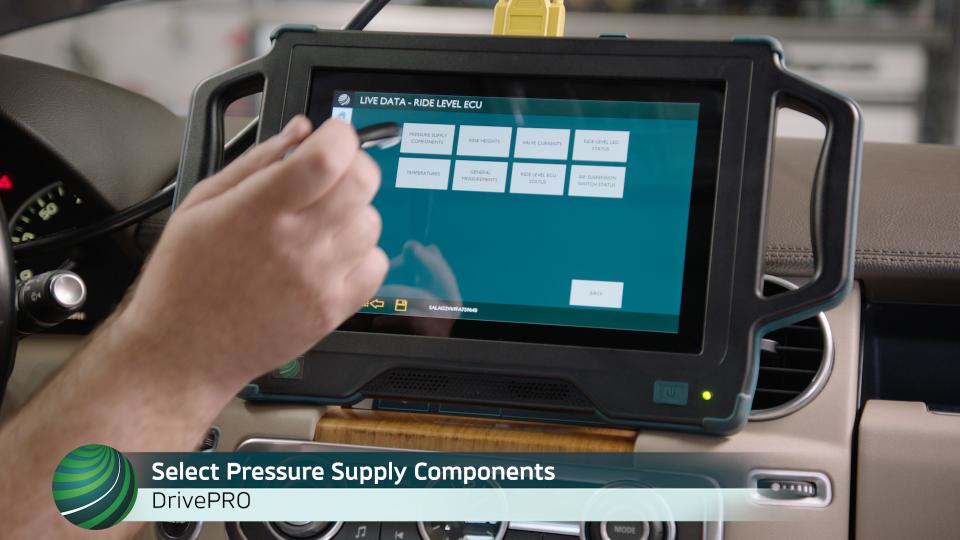 Start vehicle and allow it to idle.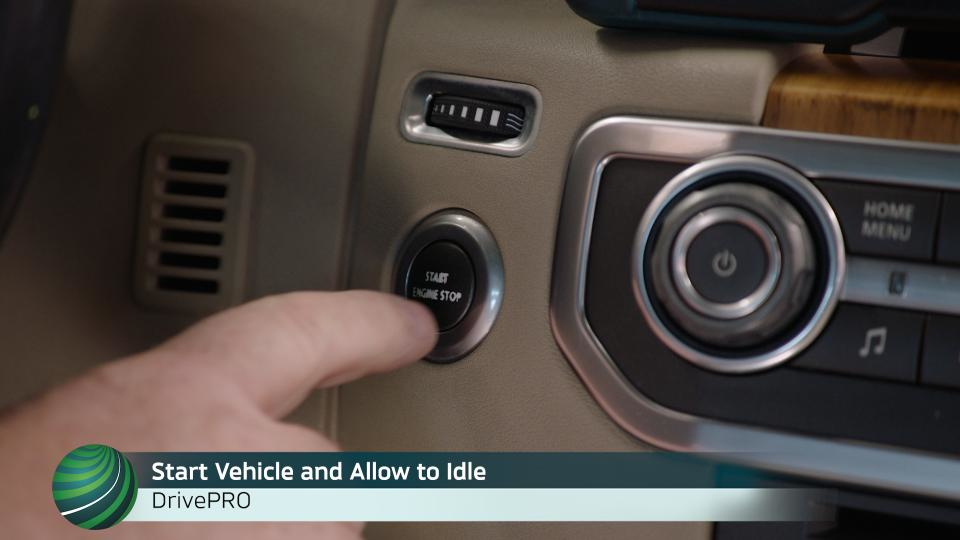 Lower suspension to access height.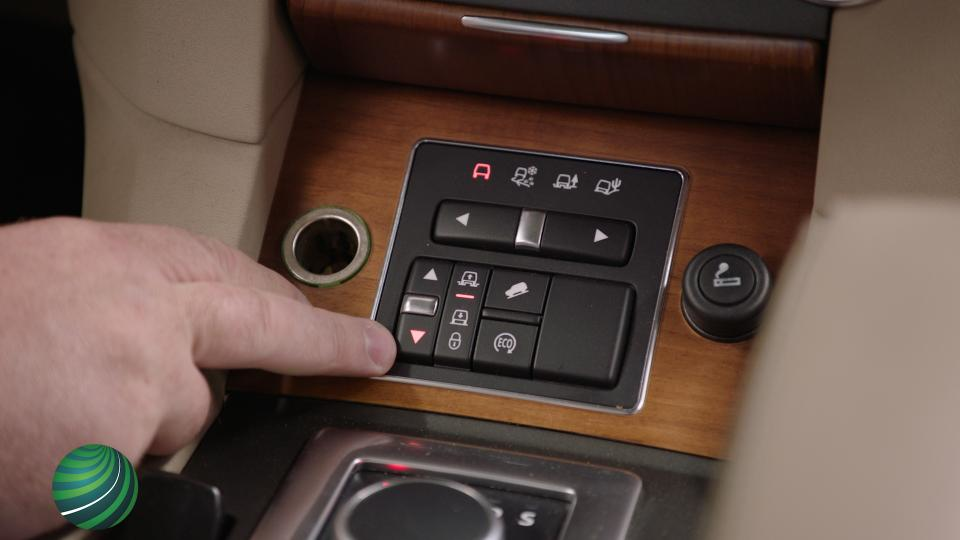 Take not of gallery pressure.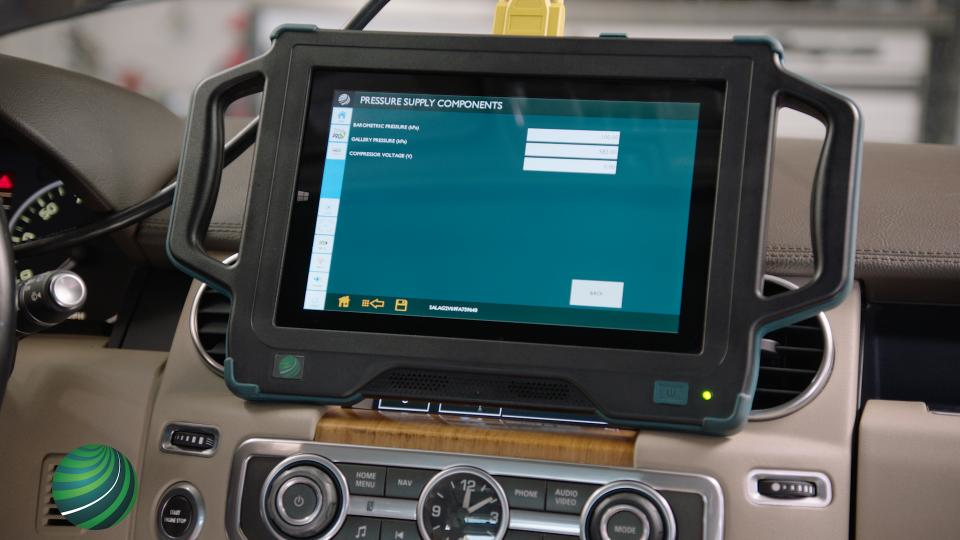 Once at access height, raise the suspension to standard ride height.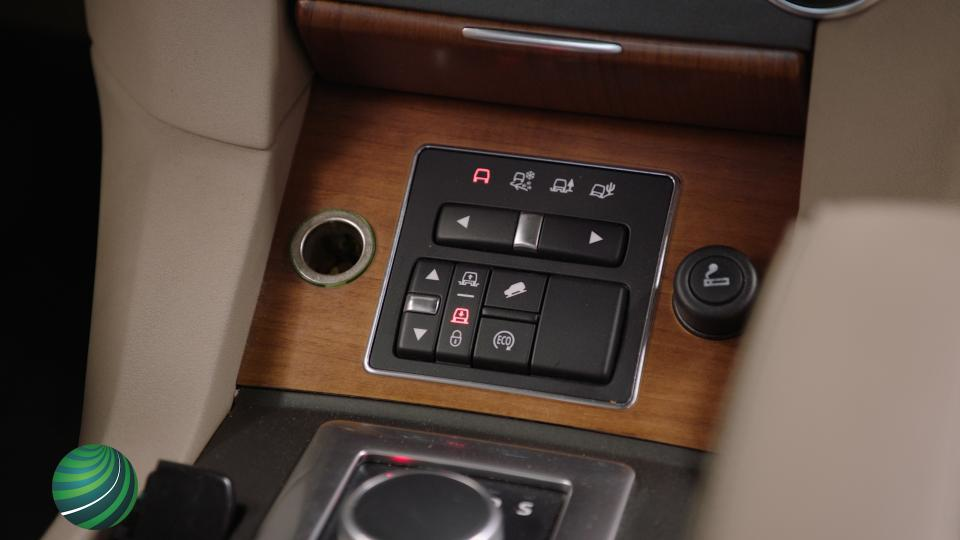 Hit 'up' arrow once on the control pad, and take note gallery pressure when the vehicle is in motion.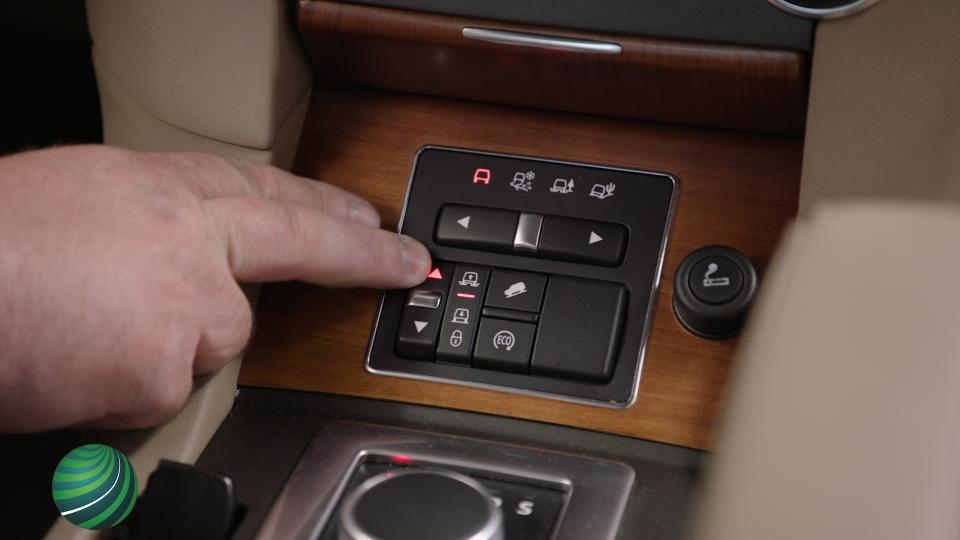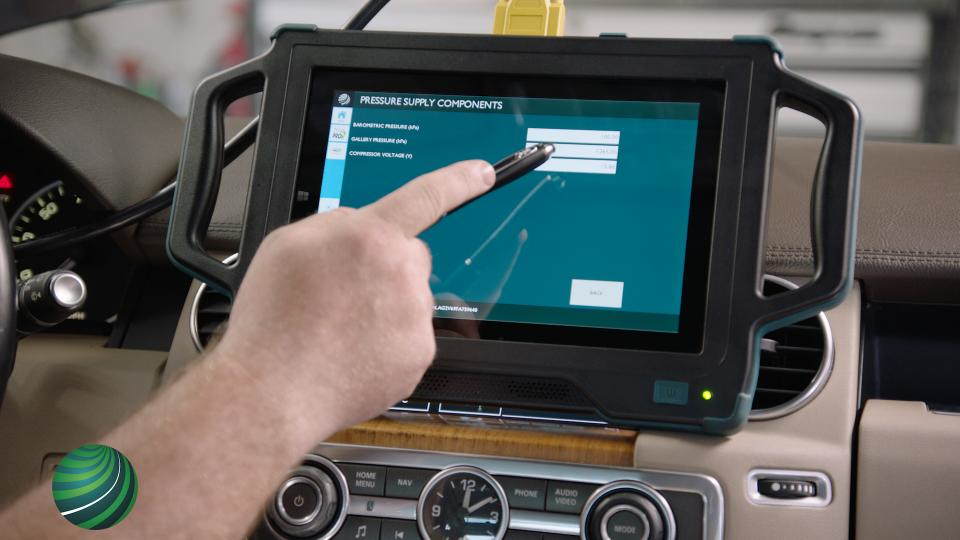 Take note of maximum reading once compressor has shut off. A reading below 1500 kilopascals (kPa) indicates a faulty compressor. Our reading is over 1700 kPa indication a healthy compressor.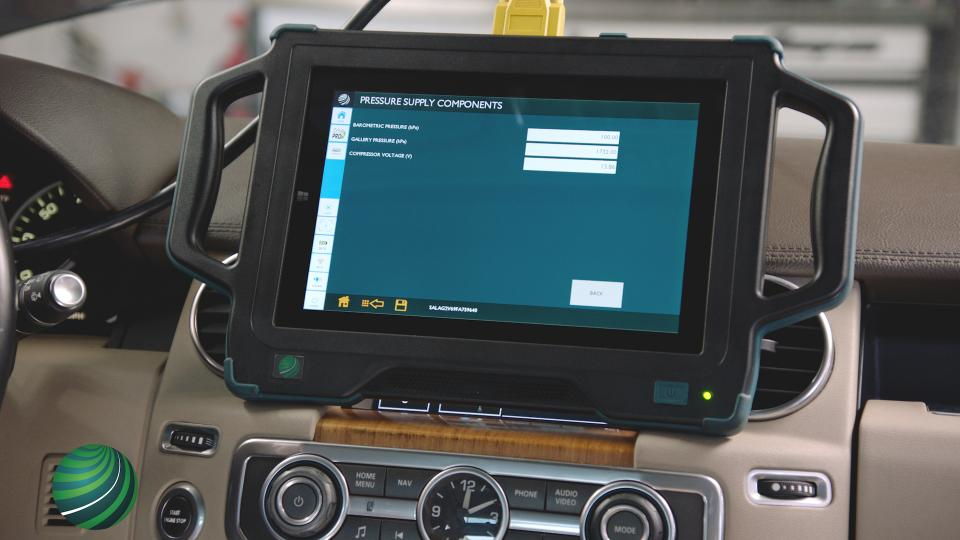 Information provided by Opus IVS